Take
Away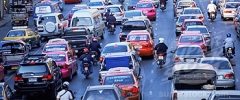 Take Away Menu Yes, we are open for Take-Aways and Table-Service drinks! Please call ahead. Lockdown Special Curry! - Chicken and Chickpea Curry served with Paratha and Rice - £14.50 Please call to place your order!Our Take Away service is available during our kitchen Lunch and Evening opening hours Tuesday to Sunday 5:30pm - 9:30pm. Vegan available. Call 01865 873927.
We are using our Evening Menu as the Temporary TakeAway Menu during Lockdown and while restrictions are changing
Take Away Menu
Lunch
Menu
Not Available until further notice...Our Lunch Menu is for our Special Thai Lunch, 2 courses, Tuesday - Sunday, 12:00 - 3:00pm
# Not available #
The Lunch menu also has an English Menu, Kids Meals, and the Bigger Set Lunch. Anwar's curry is available with paratha and rice. Halal available. Please inform us of any allergies before ordering at all times.
Evening
Menu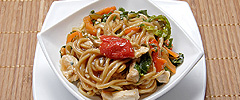 Not Available until further notice...Our Evening Menu and Chef's Specials Tuesday - Sunday 5:30pm - 9:30pm
# Not available #